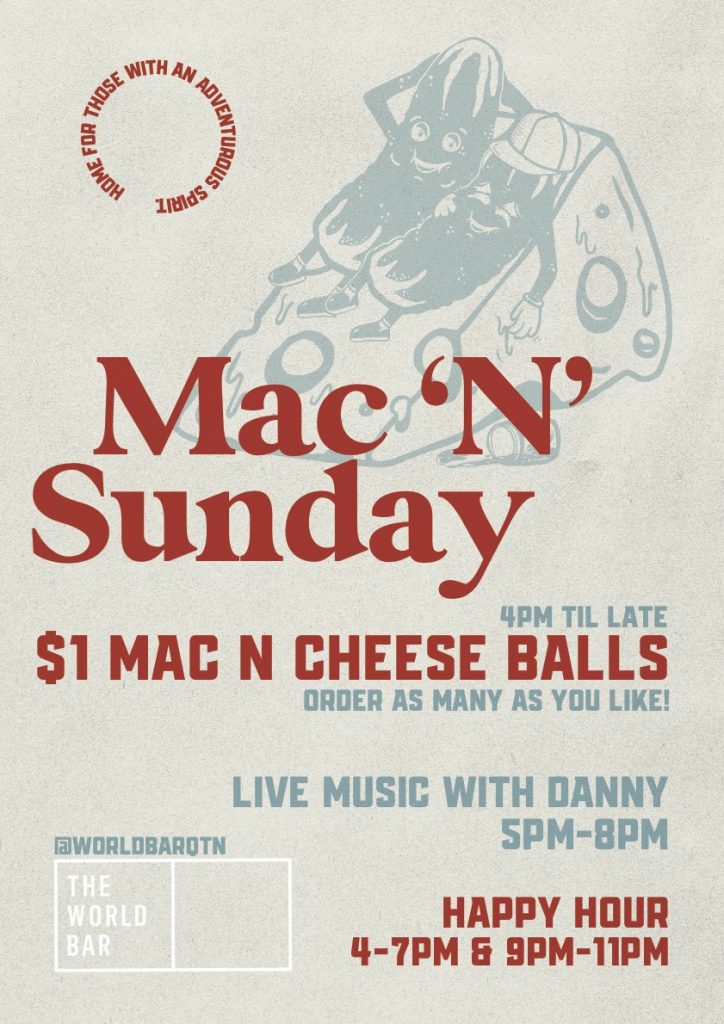 Well who doesn't love a chilled Sunday, some food, some acoustic tunes and a few drinks. And hell, if it escalates into something a little bit more, we're not ones to judge.
Starting this Sunday from 4pm, we're pumping out $1 Mac N Cheese Balls every sunday dinner. This is happening every sunday moving forward and to bring the good vibes alongside the good bites, we've got the upbeat acoustic sounds of Danny Atkinson, 5pm til 8pm.
So feel free to book a table here for our Snacking' Sundays, have a few drinks and rest easy in our Great Outdoors at 12 Church Street.
And if you stay a while, we've got Stubacca on the decks from 8pm onwards and Teapot Happy Hour from 9pm too, just in case you're feeling a bit fruity.