Careers
Half-decent providers of an alright place to work.
As Directors of The World Ltd and Yonder Ltd, our mission is to create interesting, welcoming and unique venues run by truly great people.
We have two iconic venues in Queenstown, The World Bar and Yonder. Both have their own vivid, distinct personalities but are unified by our 4 pillars of awesomeness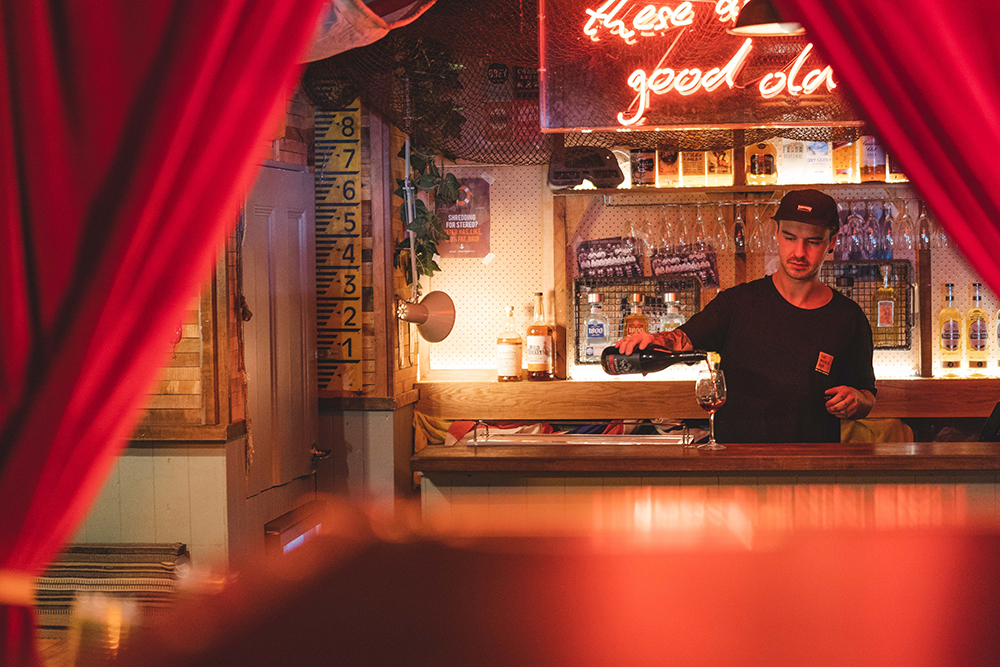 Pillars of Awesomeness
CONSISTENTLY AMAZING HOSPITALITY
THE VERY BEST HUMANS
'SERVING' OUR COMMUNITIES
NURTURING A CREATIVE SPIRIT
So we're hoping that you come into that 'best humans' part. The World Bar and Yonder work towards the creation of a staff of people across all levels of our business unified by basic tenements of honesty, hard-work and a love of the good times. We hope to share a passion for music, adventure, mischief, art, fashion, and human beings in all of their varied and bizarre manifestations. And there's not much point to the whole thing at the end of the day if we don't all enjoy each other's company.
Our aim is to create a culture which rewards great staff not only with staff discounts and the typical bar perks (although these are plentiful), but a valuable experience. For those excellent people who stay with us, we will offer development and advancement within the business; for those whose career lies elsewhere, we hope our contacts and the working experience with us in general can help propel them in their chosen direction.
Should you slide into our DMs and fit the bill, we'll dive into these in a bit more detail! We can hold each other accountable to them.
Hospitality Driven

---

Solution Oriented

---

The Creative Spirit

---

Humbly Confident

---

Integrity and Transparency

---
Available Positions
We're also always on the lookout for the very best humans so reach out and become part of the adventure at The World Bar or Yonder. We're glad you could make it.